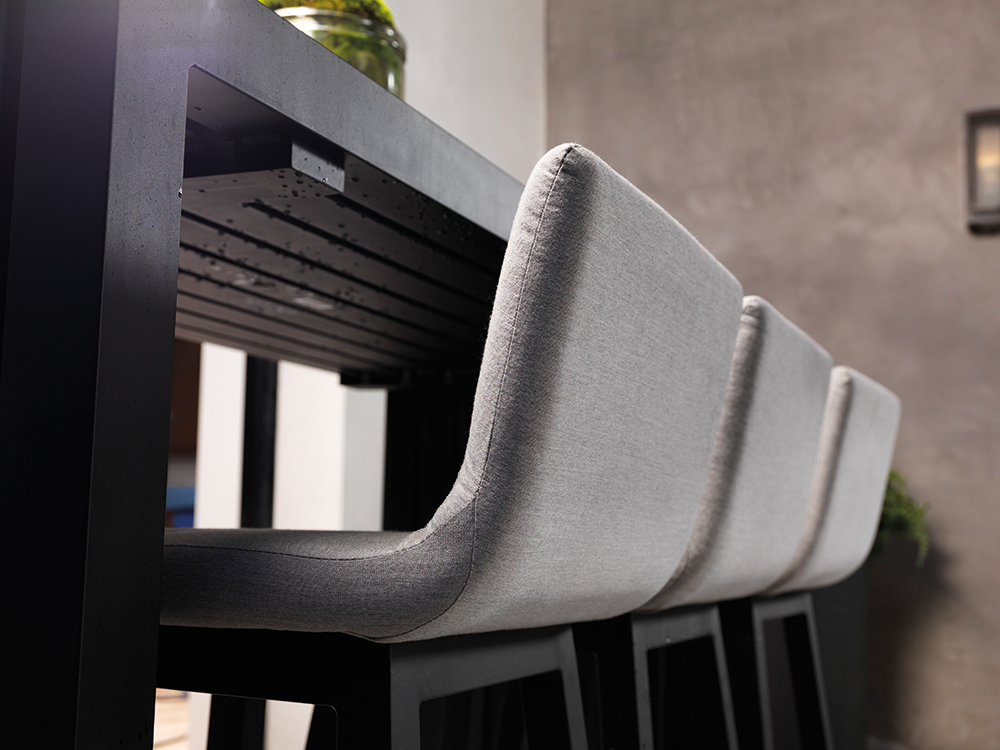 BAR TABLE & CHAIRS EDENROCK Collection


The modern expression of the dining area, EDENROCK proposes with a audacious design a high and narrow table top and comfortable bar armchairs or bar stools design. Aluminum lacquered basis.

 

PODWER COATING COLORS

 

SUNBRELLA COLORS


 

MATERIALS & DIMENSION

Tables and chair EDENROCK can be sold together or separately.