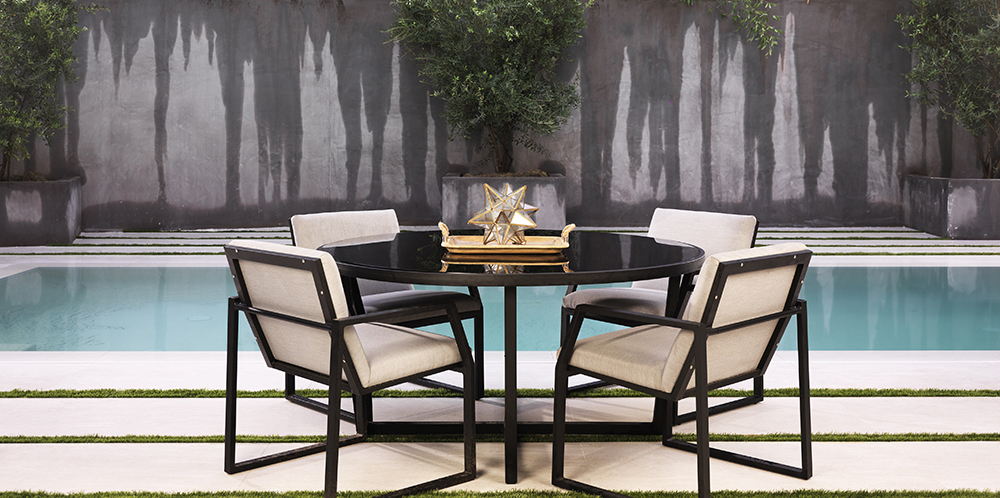 TABLE & CHAIRS MAHE Collection

Neo-modern style for this attractive dinner set . The user-friendliness of a Round Table and a designin the service of comfort and pleasure. Round aluminium table, glass top.

 

PODWER COATING COLORS

 

SUNBRELLA COLORS

 

MATERIALS & DIMENSIONS

Table and chairs MAHE can be sold together or separately.